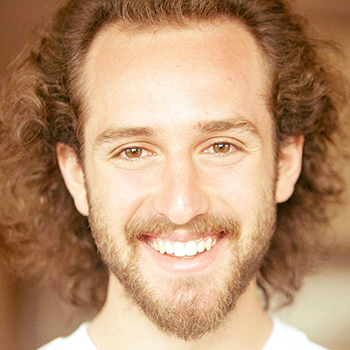 Yasha S. Wagner
Founder, President

Yasha is an MC, polymath, and visionary founder of Worldchangers Organization 501(c)3 for Inner World Peace and of its Eight Limbs initiatives. As an apprentice of both the Inayati-Maimuni Order and the Universal Initiatic College, Yasha facilitates ceremonial rites of passage and interprets dreams. He is also authorized to lead T'ai Chi, Qi Gong, Breathwork, Zikr, and meditation. Having completed his Bachelor's Degree in World Wisdom Traditions at Naropa University, Yasha is now in an accelerated PhD program for Jungian Depth Psychology. Born into the dissident Ukrainian-Jewish intelligentsia, he produces a wide range of multilingual creative work. He has released two full length Hip Hop albums, painted public murals internationally, co-authored one and starred in many theatrical productions. Since early childhood, Yasha has lived and traveled all over the world while receiving and sharing interspiritual teachings and transformational practices.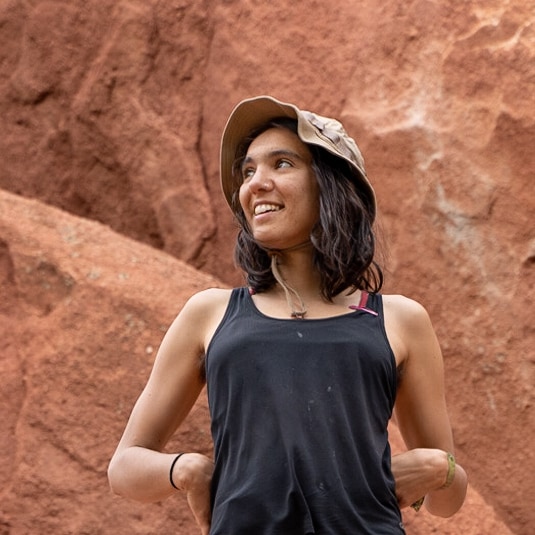 Ashke Zinctala
Administrative Manager
As an Oglala and Sicangu Lakota Sioux woman, Ashke is a direct descendant of great Native American elders and activists, such as the renowned Lakota Chief, Luther Standing Bear, and her grandmother, Jacqueline Left Hand Bull, a Baha'i Continental Counsellor. Ashke aspires to carry forth the legacy of her ancestors through her work.
Ashke is Certified as a Medical Herbalist by the Colorado School of Clinical Herbalism. She began studying holistic healing at an early age and continues to study herbal medicine and nutrition today. She is also a Certified TRE® Provider offering Trauma Release Ashke intuitively combines her various trainings through Pejuta Maka Healthcare, and provides wild & organic plant-based salves and tinctures through Pejuta Bear Botanicals.
In 2014, Ashke co-founded a nonprofit foundation called Advocates of Change that works closely with the band Papadosio. Through Pejuta Productions, Ashke has also provided a wide range of services for various groups, events, and nonprofits, including The Blind Cafe Experience, ARISE Music Festival, Sister Winds Festival, HeartFire Festival and Worldchangers Organization.
As a leader in Worldchangers Organization's sustainability branch, Ashke heads the organic gardening and permaculture initiative at the HauxHouse Land-Based Community Sanctum.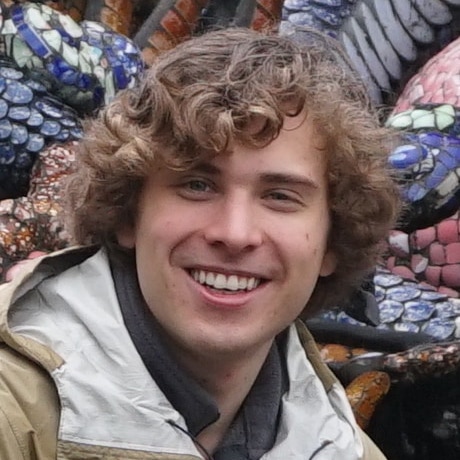 Alec Arshavsky
Vice President

Born to Russian immigrants in Boston, MA, Alec has been an integral part of Worldchangers Organization since it was first conceived. He has a degree in electrical engineering from Stanford University and is focused on applying technology to a heart-centered paradigm shift for planet Earth. In high school, Alec created an algorithm that automates part of the corneal transplantation procedure, which saves the eyesight of countless individuals every year. As a result, he became a 2014 finalist for the Intel Science Talent Search competition, had a minor planet named in his honor, and traveled to the White House to meet with President Obama.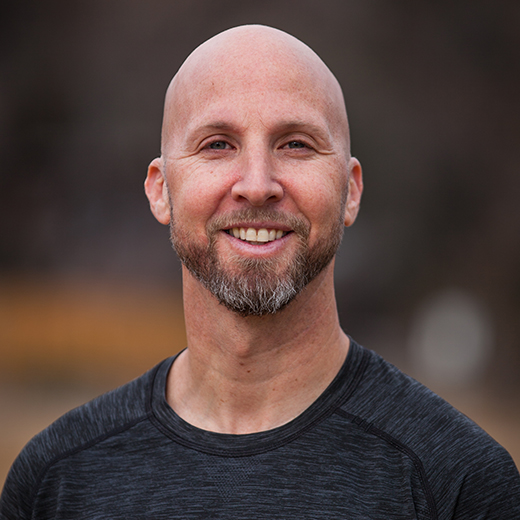 Raj Seymour
HeartFire Visionary Advisor
It wasn't that long ago that Raj taught wilderness survival skills and environmental education to kids of all ages. One day the principle at one of the high schools he worked at, asked him to lead Yoga and Meditation class. After finishing the 200 hour training  Raj went on to get teacher certifications in AcroYoga, and with the YogaSlackers. He found that both of these training's greatly complemented his teaching and created a profound shift in both his personal practice and his life. 
Raj now co-leads several teacher training programs a year and teaches vinyasa and restorative yoga classes at several yoga studios in Boulder. He also teaches acro-yoga, partner yoga, and arm balance and inversion workshops. He also volunteers his time teaching yoga at local high schools and is on a committee looking to bring yoga into schools as an alternative to traditional P.E. classes. Over the years he has worked on keeping a beginner's mind through study, practice and play Raj continues to strengthen his education and evolve his teaching style to keep it fresh and inspired.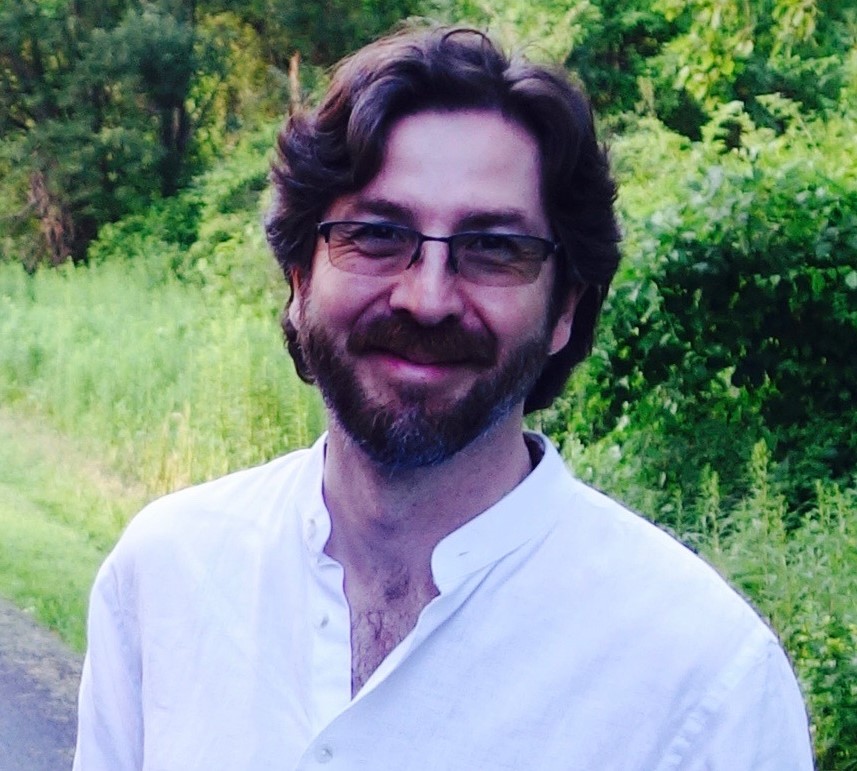 Pir Netanel Miles-Yepez
Primary Advisor & Collaborator
Netanel Miles-Yépez is an artist, philosopher, religion scholar, and spiritual teacher. Deeply involved in ecumenical dialogue for many years, he is considered a leading thinker in the InterSpiritual and New Monasticism movements. Born into a Mexican-American family, in his late teens, Netanel discovered his family's hidden Jewish roots and began to explore Judaism and other religions. After studying at Michigan State University, he moved to Boulder, Colorado to study with the innovative Hasidic master and pioneer in ecumenical dialogue, Rabbi Zalman Schachter-Shalomi, founder of the Jewish Renewal movement. In 2004, he and Schachter-Shalomi co-founded the Sufi-Hasidic Inayati-Maimuni Order. After the passing of Schachter-Shalomi in 2014, Netanel became the Pir of the Inayati-Maimuni lineage. Netanel is also the president of Albion-Andalus Publications, author of many books and two films, co-founder of the Charis Foundation, and teaches in the Department of World Wisdom Traditions at Naropa University.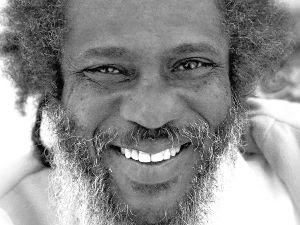 Maestro Manuel Rufino
Senior Advisor & Guide
 
Maestro Manuel Rufino is a recognized elder in the Taino tradition & World Director of M.A.I.S.C.  He is a spiritual guide, gifted ceremonial leader & teacher of sacred initiatic traditions of the world.  He is also an artist, certified iridologist, naturo – therapist & the visionary guiding the Golden Drum community & many vegetarian restaurants, including the Jungle Cafe, NYC.  Guided by his teacher, Maestro Domingo Dias Porta, Maestro Manuel has been following the trails of indigenous healing arts for over 43 years.  Currently, Maestro Manuel travels around the world sharing initiatic traditions, leading workshops, sweat lodges & healing rituals.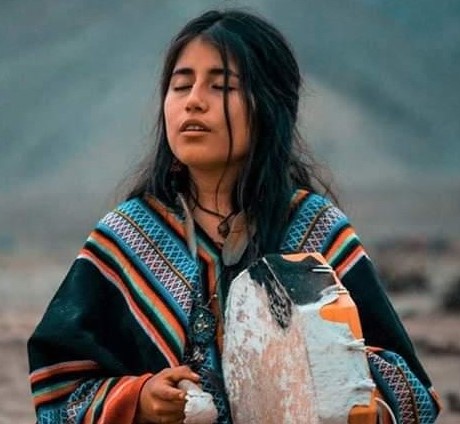 Wayra Wagner
Director

Born to a Peruvian family in Colombia with Quechua, Muisca, and Mestizo roots, Wayra migrated from her home in South America — where she has studied the ancestral healing traditions and ancient, sacred practices of her lineage — to the mountains of Colorado — where she co-facilitates in partnership with Yasha and supports the mission of Worldchangers Organization with her gifts and passions. Wayra is also a visual artist, a graphic designer, a conscious chef, a leader of women's circles, a sacred song teacher, and a traveling apprentice of life.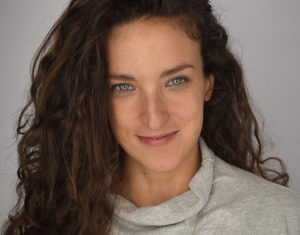 Dr. Stephanie Hope
Administrative Manager
Dr. Stephanie Hope is a registered nurse and doctor of nursing practice. She has practiced for the last decade in the areas of oncology, hospice, and health coaching.
She received her Doctorate of Nursing Practice from the University of Minnesota's Integrative Health and Healing program where she studied complementary healing techniques and effective ways to transform health systems to become more integrative in their approach.
Stephanie has also been a student of Maestro Manuel Rufino and a member of the Golden Drum community for the last decade where she has studied traditional healing using ancient technologies of music, spirituality, and plants. Her current passion within nursing is helping to guide the development of sacred medicine work with psychedelics within the paradigm of western medicine.
She served as a study guide for NYU's Psilocybin Cancer Anxiety Trial and is currently developing an introductory course for nurses on sacred medicine work. You can learn more about Stephanie's background and current activities at hopeholistic.com.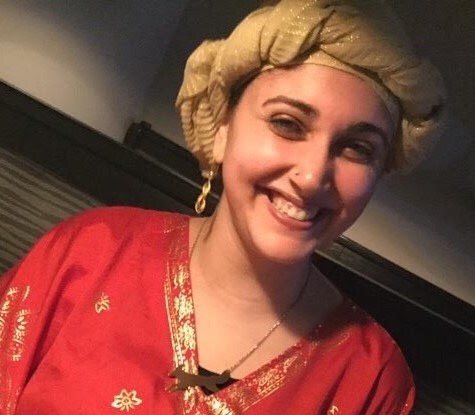 Jamelah Zidan
Administrative Manager
Jamelah Zidan was born in the Bronx to Palestinian immigrants. She studied Childhood Education at Sarah Lawrence and Oxford University and then taught at the Little Red Schoolhouse in New York City. In addition to helping with ticketing and logistics for all HeartFire events, Jamelah is in charge of coordinating venue relations and venue infrastructure for HeartFire NY.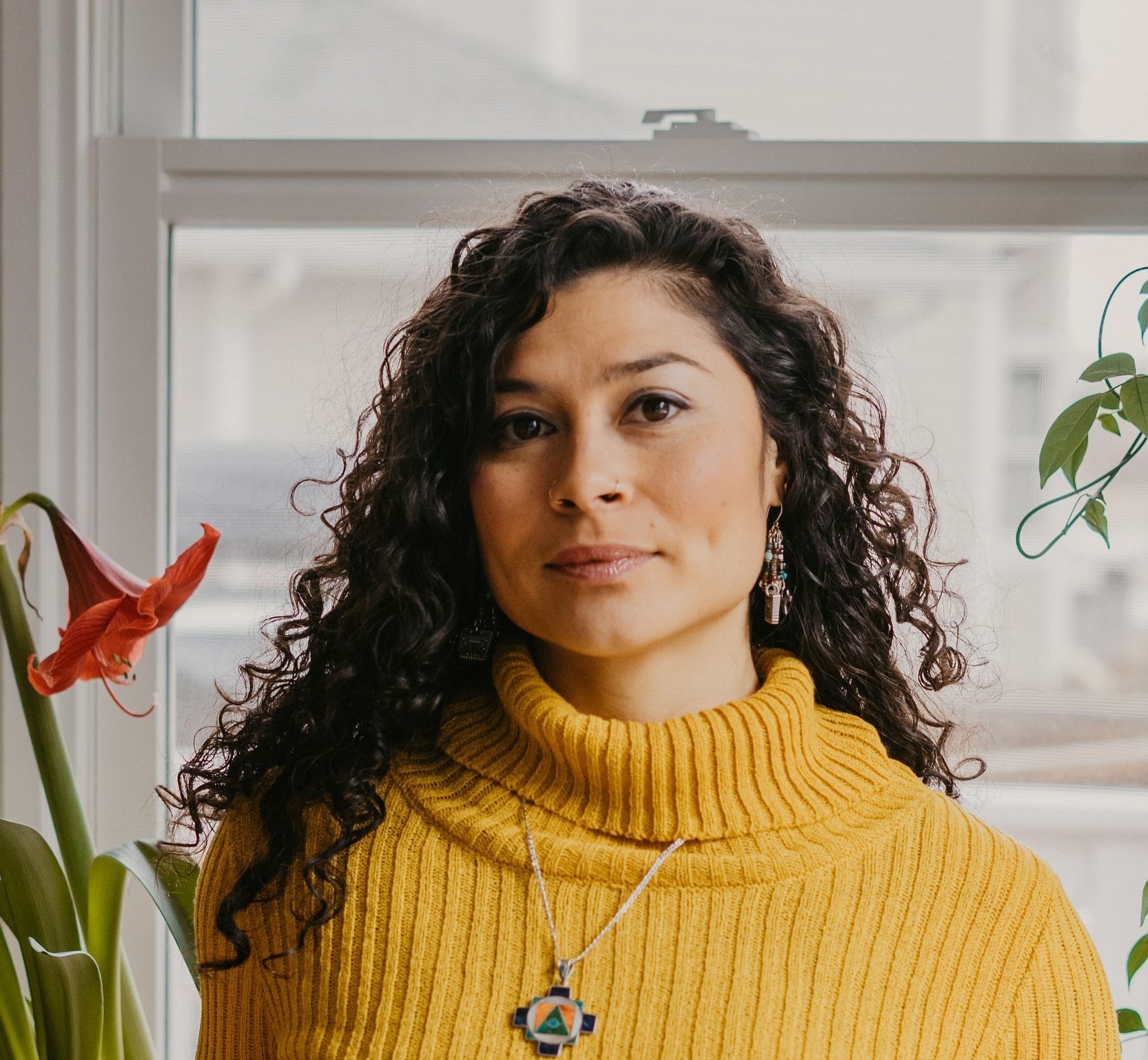 Nirete Llopis
Administrative Manager
Nirete's path to earth-based healing and the wisdom practices of indigenous peoples began at an early age. Now, after owning a yoga and dance studio, traveling to 25 countries, and studying various healing modalities and movement practices, Nirete has learned that we are most able to heal when our mind, body, and spirit are immersed in an environment that promotes healing. She has apprenticed and earned certifications in disciplines such as Yoga, meditation, and traditional Thai Massage. Nirete is now enrolled in a Masters of Science and Oriental Medicine degree program, where she is continuing to deepen her study of Oriental Medicine. 

As a multi-cultural and multi-ethnic woman of color, Nirete feels a calling to provide opportunities for people of color to connect with indigenous teachings. Following her heart's passionate mission, Nirete launched a cultural sanctuary in 2019 called Nourishing Nature, which uses soul-centered coaching and community engagement events to nourish the nature within. Nirete will be teaching an intro to the 5 elements system of Chinese Medicine.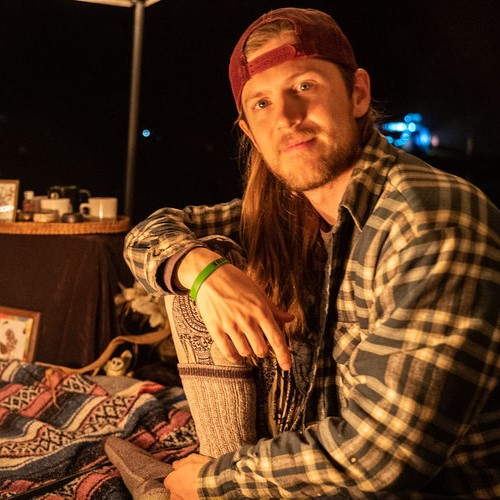 Ian Glycenfer
Sacred Grounds-Keeper & Fire-Keeper
Jamelah Zidan was born in the Bronx to Palestinian immigrants. She studied Childhood Education at Sarah Lawrence and Oxford University and then taught at the Little Red Schoolhouse in New York City. In addition to helping with ticketing and logistics for all HeartFire events, Jamelah is in charge of coordinating venue relations and venue infrastructure for HeartFire NY.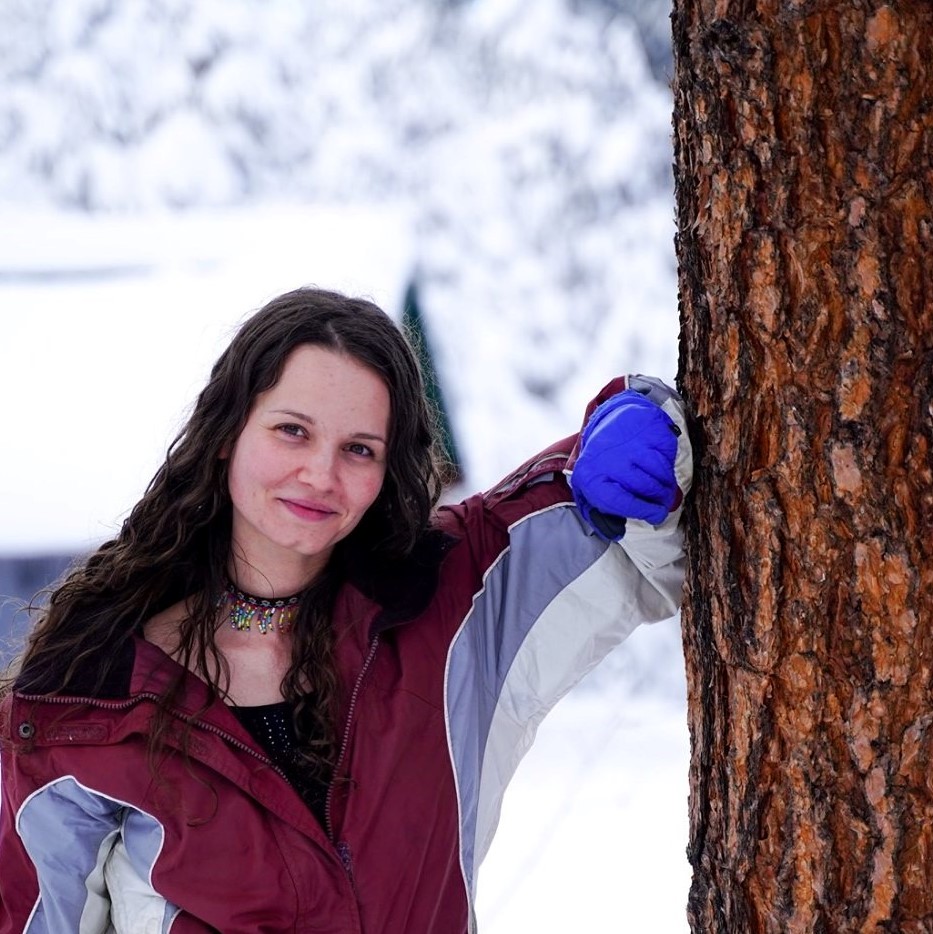 Kenleigh Vazquez
Breathwork & Cold Training Instructor
Kenleigh has always felt a call to exploration, ritual, and pushing beyond perceived limitations. Growing up on a farm in the mountains of North Carolina, she often found herself packing provisions and hiking off to make sacred spaces in the woods. At night, she quieted her mind by seeing how long she could hold her breath, and in the summer she experimented with how long she could last under ice-cold hose water. Through these childhood explorations, she found there was a place she could go inside herself where the moments stretched out and she wasn't "Kenleigh" at all… she was the sunshine, the air, and the water itself.
Personal tragedy led Kenleigh back to her spiritual path in 2012 and to Colorado in 2015, where she connected with a medicine woman and Transformational Breathwork practitioner, Eva Nelson. After attending many breathwork sessions, Eva asked Kenleigh to be her apprentice. Through this crucible of hands-on-training, Kenleigh developed her own ceremony and breathwork style, which she calls Imaginal Breathwork. Imaginal Breathwork integrates art, music, bodywork and group processing. 
Kenleigh lives at the HauxHouse Land-based Community Center where she teaches breathwork and cold-training weekly. Currently working as a homeschooling teacher after years of being homeschooled herself, she is creating a curriculum that helps children align with their natural abilities and soul calling. Kenleigh also offers intuitive readings and creates personalized artwork and sacred objects based on the images she receives.
Let's Stay In Touch
Sign Up to Receive Updates or Get Involved!
CONTACT US · (781) 775-6011
COPYRIGHT © 2021 WORLDCHANGERS ORGANIZATION. ALL RIGHTS RESERVED.