Mission Statement
Worldchangers Organization 501(c)3 for Inner World Peace is an interdisciplinary nonprofit, an international movement, and an interspiritual school.
The Two Pillars of Worldchangers are Inner Work for Global Change and Global Work for Inner Change.
The Eight Limbs of Worldchangers are Creativity, Healing, Education, Sustainability, Spirituality, Leadership, Diversity, and Reciprocity.
 

Eight Limbs
The Eight Limbs serve as an overarching umbrella to connect, organize, and coordinate the various projects and initiatives of Worldchangers Organization.
By coordinating our projects in this manner, we create a symbiotic organism composed of many complimentary and mutually supportive components.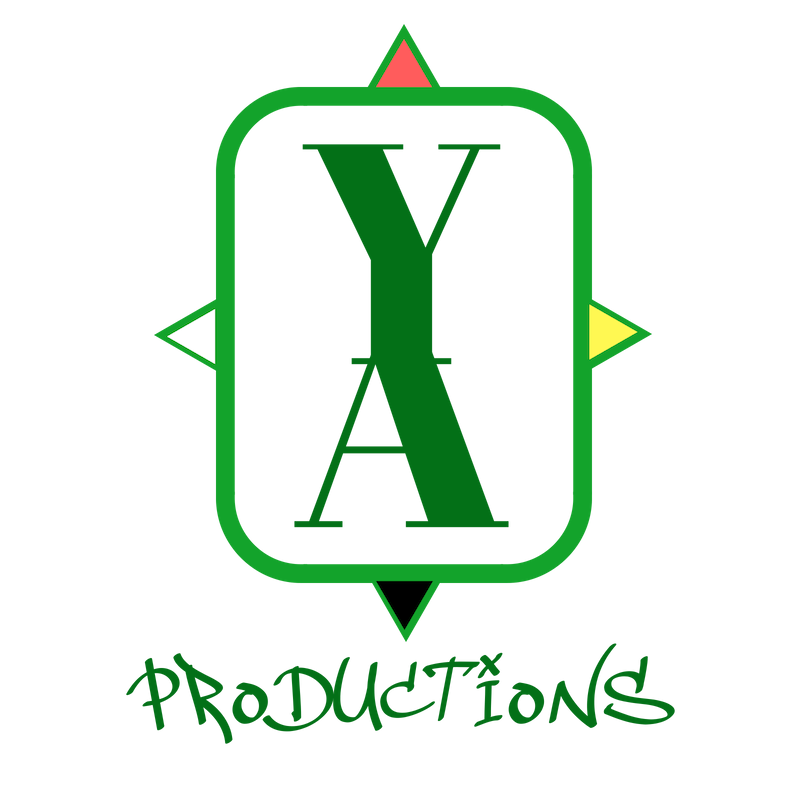 Creativity: YA Productions
YA Productions is a multimedia production house dedicated to generating, curating, and disseminating transformational and new-paradigm content.
https://HeartFireFest.com
HeartFire Events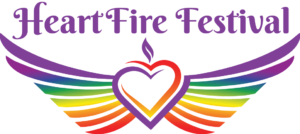 HeartFire Festival is a new paradigm in festival culture, combining the most ancient spiritual wisdom with the most modern performance art.
HeartFire Festival
Events integrating live music and spiritual teaching
HeartFire Fiesta
Events focusing on live music
HeartSparks
Events focusing on spiritual teaching
Colorado
January 19th, 2019
Fiesta May 31st, 2019
February 1st, 2020
New York
September 13-16th, 2019 feat. Matisyahu
September 11-13th, 2020
California
Fiesta July 14th, 2019
May 30th, 2020
International
Dates and locations TBA
Core Values
Intimacy, Lucidity, Lineage, Sustainability, Diversity, Education, Accessibility, Reciprocity, Spirituality, Healing, Celebration & Creativity
Indra's Network
Indra's Network connects freelancers with clients and provides conscious entrepreneurs and new-paradigm businesses with the following services:
Videos
Websites
Graphic Design
Photography
Business Coaching
Custom Merchandise
Administration
Caduceus Collective
The Caduceus Collective is an artist alliance and multimedia curation of creative work from all disciplines of artistic self-expression.
It includes within itself:
Music Label (Solomon Soundscapes) – original hip hop music, traditional sacred songs, and more
Signed artists:
Wayra – Amaru (2021)
Original Currency – Renaissance (2020)
https://Original-Currency.com
YashAkasha & Co – Rapture (2017)
https://YashAkasha.com
Visual Arts (Solomon Studios) – cinema, sculpture, murals, paintings, drawings, stencils
Free murals painted:
Gathering Space in Massachusetts (2013)
Public Elementary School in Costa Rica (2014)
Indigenous Healing Eco-Center in Peru (2015)
Independent Maker-space in Lowell, MA (2015)
Next up: Community Center in Colorado (2020)
Publishing House (Kahuna Books) – poetry, fiction, theater, oracle cards, scholarship
Works in progress:
There is an Abyss
Hip Hop Psychology
Romantic Semantics
Rapture: An Exegesis
Wrestling HaShem
42 Ideals of Ma'at Oracle Cards
The Worldchangers Manifesto
To Be Trilogy
Abraxas Screenplay
2020
Released:
Adam Rising (2016) Theatrical Script
Online Journal (Scribble & Scribe) – documents the development and release of new materials
Jungian & Intuitive Dreamwork
An integral foundation in various approaches to dreamwork — especially Sufi and Indigenous approaches — combines with PhD-level scholarly training in Jungian & Archetypal depth psychology to create Lucid LifeCare intuitive dream interpretation and Dream Yoga coaching.
This practice includes:
Monthly one-on-one sessions with individual clients
Tribal and collective dreamwork sessions with groups
Communal Counciling & Mediation
In addition to one-on-one coaching for individual clients, we also offer tribal council for couples and communities.
The tribal council practice ranges from couple's mediation to group processing circles and traditional talking ceremonies.
Influences in our approach to tribal council include indigenous traditions from Colombia, Peru, and the States, as well as the Tibetan debate tradition, Authentic Relating & Non-Violent Communication, various schools  & techniques of psychology, and Sufi Sohbet.
Facilitator Certification Course
This course is designed to train and prepare facilitators of various Lucid LifeCare and Lucid LifeCare -related modalities. 
Modalities
Lucid LifeCare modalities beyond Jungian coaching and dreamwork include T'ai Chi & Qi Gong, breathwork, several variations of seated meditation, and medicinal cacao.
The Science
Although modern scientific findings often reiterate the older, time-tested knowledge of esoteric traditions, we do recognize the importance of scientific evidence for many people and are inspired to see that modern studies have confirmed the benefits of Lucid LifeCare.
Scientific research agrees that all of these additional Lucid LifeCare modalities are highly effective forms of holistic wellness and preventative healthcare. You can learn more about the science here.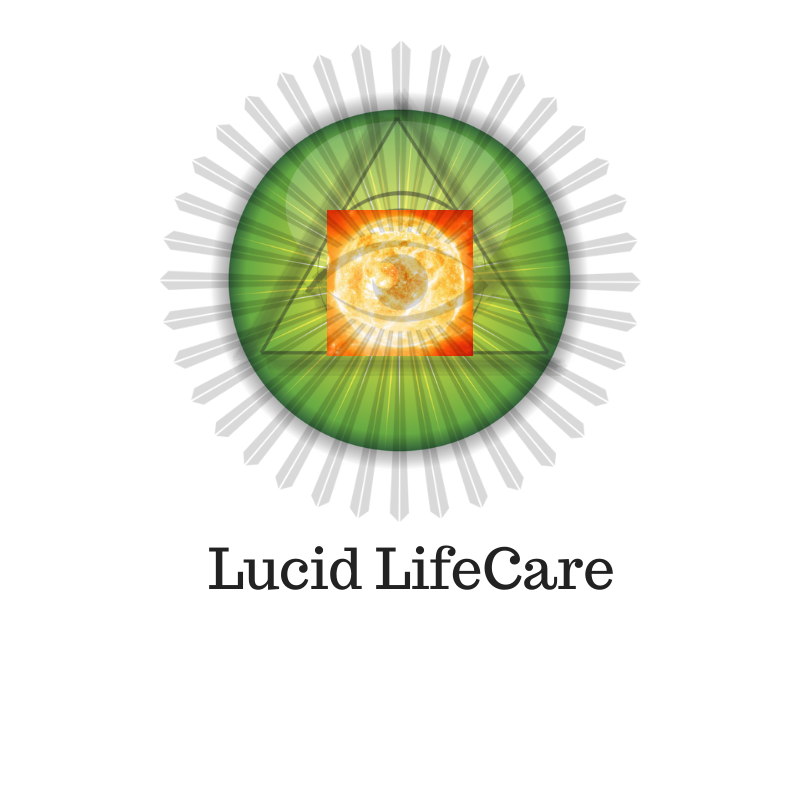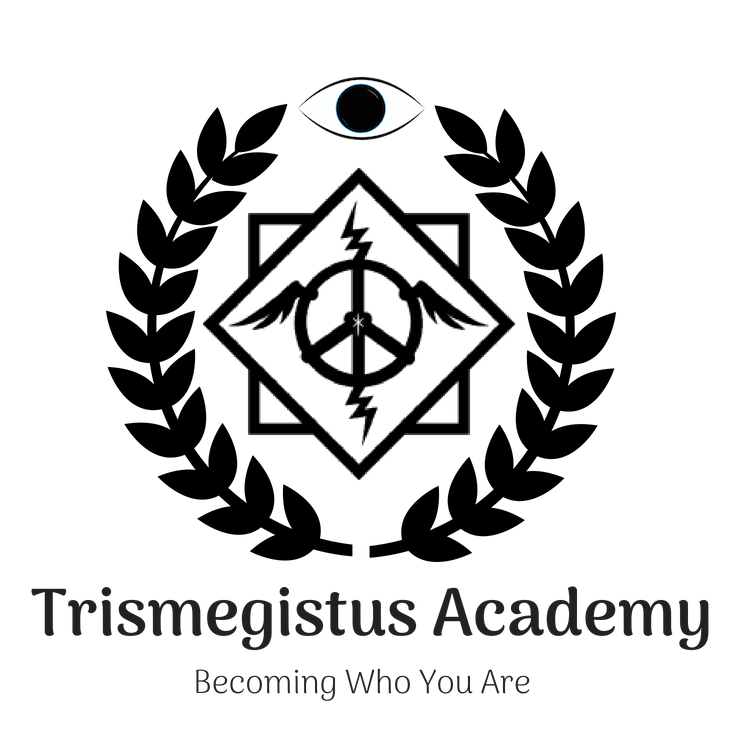 Catalogue
Study Abroad
Pilgrimage to Uganda – 3 credits
Semester of community service in Uganda – 12 credits
Electives (by Department) – 3 credits each
Life Skills
Conscious Cooking
Chess Mastery A-Z
Fire-keeping Skills
Entrepreneurship
Organic Gardening
Medicinal Cacao
Book, Film, & Lecture Club
Sacred Traditions
Sacred Song Class
Sacred Geometry
Way of the Winds
Intro to Kabbalah
Intro to Sufism

Somatic Practices
Cathartic Breathwork 1
Cathartic Breathwork 2
T'ai Chi Martial Arts
Integrative Qi Gong
Depth Psychology
Western Astrology
Intro to Magic
Intro to Dreamwork
Jungian Depth Psychology
Men's & Women's Circles
Creative Arts

Rhythm & Percussion: Hand-drums
Conscious & Underground Hip Hop
Contact Improv & Ecstatic Dance
Creative writing
Ceramics
Painting

Core Curriculum
The Core Curriculum of Trismegistus Academy is a Three-Step Self-Actualization Program designed to help students find, pursue, and manifest their calling or purpose in life.
The Three Step Formula
Our three-step formula for manifesting dreams and actualizing one's full potential is based on the principles of 1) Vision, 2) Organization, and 3) Follow-through. 
Graduation Requirements
Over a three year period, each student is required to complete nine semesters of course-work, attend six residential intensives, and choose at least one elective from at least four different departments. Additionally, students have the option to replace (or compliment) elective requirements with independent study, experiential internship / field work, or study abroad.
Academic Calendar
Year I
Springtime Residential Intensive I
Spring Semester Year I – Vision
Remembrance Reflection Paper
Mission Statement / Manifesto
Summer Semester Year I – Cleaning 
Breathwork Journal
Shadow Complexes Reflection Paper
Fall Semester Year I – Integration
Assigned Content Quiz
Creative Integration Project
Autumnal Residential Intensive I
Winter Break I

Year II
Springtime Residential Intensive II
Spring Semester Year II – Experiential
Electives &/or Study Abroad
Independent Study &/or Field Work
Summer Semester Year II – Attunement
Personal Chart Reading
Anima/Animus Reflection Paper
Elemental Reflection Paper
Fall Semester Year II – Organization
Assigned Content Quiz
Mission Statement Revision
Game Plan
Autumnal Residential Intensive II
Winter Break II
Year III
Springtime Residential Intensive III
Spring Year III – Wholeness
Daily Practice Journal
Dream Journal
Personal Archetypal Fairy Tale
Summer Year III – Experiential
Electives &/or Study Abroad
Independent Study &/or Internship/Field Work
Fall Year III – Follow-through
Launch & Presentation
Implementation & Refinement Report
Autumnal Residential Intensive III
Graduation!
Teacher Training
Manticore
Blue Bird Black Cat
Blue Eagle Black Panther
Golden Lion Rainbow Dragon
Sustainability: C.O.M.P.A.S.S.
Continental Order of the Mission for Peace and Actualization of Self in Society
Sanctorum Community Center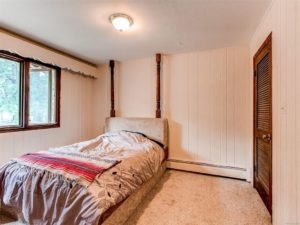 Visit
Minimum suggested donation for visitors:
$10 – $20 per night – Sliding Scale
$5 – $10 per family meal – Sliding Scale
Community agreements:
Vegetarian
Substance Free
Non-smoking
Non-alcoholic
Non-violent and transparent communication
Mindfulness in body, speech, and mind
Golden Rule of Kindness: treat others how you'd want to be treated, Love thy neighbor as thyself, recognize the other as a reflection and extension of yourself

Morning practice:
8:30 AM daily (highly recommended, not required)
Karma Yoga:
You get out what you put in…
Please find chores and house projects to help out with every couple days during your visit.
Examples of house projects:
Organic gardens
Building the Sufi Elemental Stupa
Building the Meditation Labyrinth
3D Mural painting
Become a Member
Benefits of membership:
Access to the Library for Esoteric Studies
Access to private study groups and educational retreats
Access to family meals
Regular updates and special offers
Access to the weekly schedule of offerings
Weekly schedule:
Monday Women's Circle
Tuesday T'ai Chi
Wednesday Breathwork
Thursday Zikr
Friday Council Meetings
Saturday Monthly Retreats
Sunday Sacred Song Class
Rent
Use our 30-foot insulated and soundproofed Mongolian Yurt, a sacred temple space with hardwood floors, cedar walls, transparent skylight dome, outdoor deck with nature paths, a large, engraved marble center-stone, and an elemental altar-place aligned to the four cardinal directions and three worlds.
Uses:
Perfect for yoga, dance, meditation, or classes and workshops of all sorts.
Location:
In the mountains up Wondervu, just 30 minutes from South Boulder, Golden, West Denver, 20 minutes to Nederland, 45 minutes to downtown Boulder or Denver!
Features:
Heated by wood-stove
Surround sound audio
Spacious interior (35-45 person capacity)
Event co-promotion available
Pricing:
$25/hr
or by event
Internship
Residency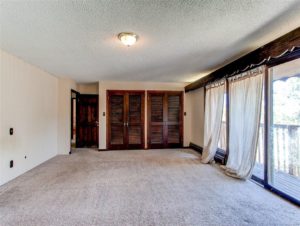 Room rentals price range:
$500 – $850
Weekly chore board:
Each week, house members are expected to sign up for at least one or two chores on the collective chore board
House meetings
Finances
Guests
Examples of house projects:
Organic gardens
Building the Sufi Elemental Stupa
Building the Meditation Labyrinth
3D Mural painting

Ugandan Eco-village
The museum has these features
Other Centers
The museum has these features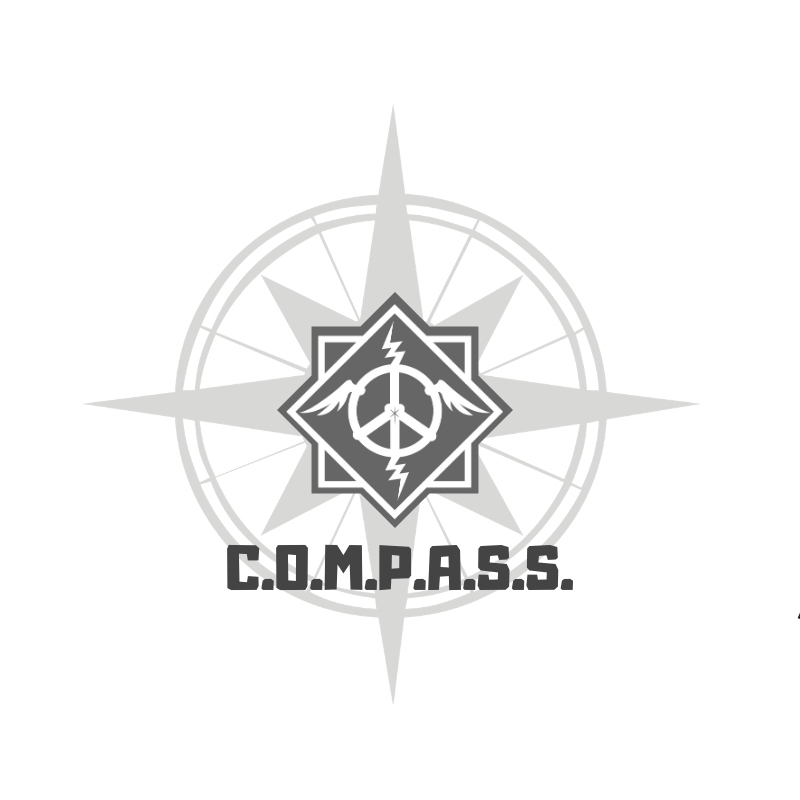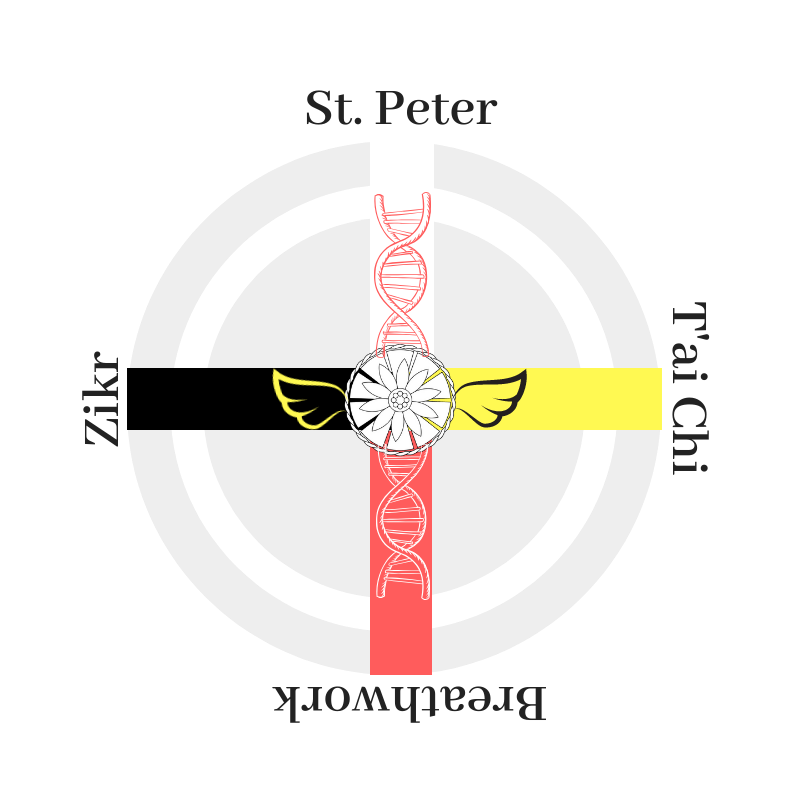 Spirituality: Way of the Winds
T'ai Chi, Breathwork, Zikr, & Saint Peter
East: Taijiquan & Qigong
"T'ai Chi Ch'uan" (also known as "Taijiquan") refers to the "Great Separation of Yin and Yang" and is a practical application of Qi Gong. T'ai Chi is an Internal Martial Art — which means that, instead of using external force, it trains us in an alchemy of personal transmutation. T'ai Chi can be used as an ongoing path of spiritual, psychological, and physical self-development.
"Qi Gong" literally means "Energy Work". It trains the practitioner to conduct "Qi" (vital life-force energy) through the "Dan Tiens" (energetic centers) and "Meridians" (energetic passageways) of the subtle body — thus becoming a human conduit between Heaven and Earth. We are trained and certified to instruct Qi Gong & T'ai Chi Elements in the lineage of Professor Cheng Man-ch'ing.
South: Amazonian Primordial Breathwork
Amazonian Primordial Breathwork is a shamanic practice of deep catharsis. Guided by rhythmic movement and vocalization, it alchemically eliminates the imprints and blockages in every Chakra and thus reveals our original nature. We received this particular breathwork technique from the Paititi Institute, who adapted it from the indigenous breathwork practices of the Yanomami people in the Amazon rain-forest. 
West: Inayati-Maimuni Zikr
Zikr means "Remembrance" and refers to the remembrance of God as the only reality, at one with the totality of existence. It is a form of prayer that combines the chanting of sacred syllables with rhythmic somatic movements within a seated meditation practice. Zikr illustrates the journey of grasping at emptiness, which eventually drives us inwards, where we discover the spirit and find refuge within the heart. 
The Inayati-Maimuni Order is a Universalist Sufi-Hasidic lineage founded by Reb Zalman Schachter-Shalomi and rooted in the esoteric knowledge of ancient Egypt, from which all Abrahamic traditions derive. Honoring the blessings passed between Reb Zalman and Pir Vilayat Inayat-Khan, and echoing the interfaith practices of Egyptian Rabbi Avraham Maimuni (1186-1237), the Inayati-Maimuni Order bridges the universalist Sufi transmission of Hazrat Inayat-Khan with the mystical Hasidic teachings of the Ba'al Shem Tov.
As an open Halqa led by an initiated Zakir, we are authorized to practice Zikr by Netanel Miles-Yepez, who is the current Pir of the Inayati-Maimuni Order. 
North: Intertribal Rites of Passage
Way of the Winds retreats are authorized by our Taino elder, Maestro Manuel Rufino, who carries an Intertribal Altarplace where we have been studying the Universal Initiatic Tradition for several years.
The Intertribal Altar was created during a gathering of indigenous elders in Mexico in 1983. It is intentionally designed to serve the new generation of seekers who are coming from diverse cultural backgrounds to access the most ancient Native American wisdom traditions in a new and universal way. 
The Initiatic Tradition is a spiritual mystery school of timeless ancestral wisdom, founded by Dr. Serge Reynaud de la Ferriere — who is considered the Avatar of the Age of Aquarius. He passed the tradition to his disciple, the Elder Brother, Maestro Jose Manuel Estrada, who then passed it to our teacher's teacher, Ven. Maestro Domingo Dias Porta.
Leadership: The Dream Team
Network of Affiliates and Board of Directors
Board of Directors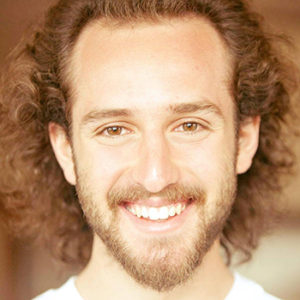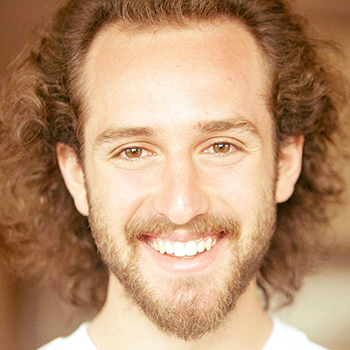 Yasha S. Wagner
Founder, President
Yasha is an MC, polymath, and visionary founder of Worldchangers Organization 501(c)3 for Inner World Peace and of its Eight Limbs initiatives. As an apprentice of both the Inayati-Maimuni Order and the Universal Initiatic College, Yasha facilitates ceremonial rites of passage and interprets dreams. He is also authorized to lead T'ai Chi, breathwork, Zikr, and meditation. Having completed his Bachelor's Degree in World Wisdom Traditions at Naropa University, Yasha is now in an accelerated PhD program for Jungian Depth Psychology at Pacifica Graduate Institute. Born into the dissident Ukrainian-Jewish intelligentsia, he produces a wide range of multilingual creative work. Since early childhood, Yasha has lived and traveled all over the world while receiving and sharing interspiritual teachings and transformational practices.
Born to a Peruvian family in Colombia with Quechua, Muisca, and Mestizo roots, Wayra migrated from her home in South America — where she has studied the ancestral healing traditions and ancient, sacred practices of her lineage — to the mountains of Colorado — where she co-facilitates in partnership with Yasha and supports the mission of Worldchangers Organization with her gifts and passions. Cantante / artista medicina, facilitadora de saberes ancestrales y círculos del sagrado femenino, chef creadora consciente, viajera y aprendiz de la vida.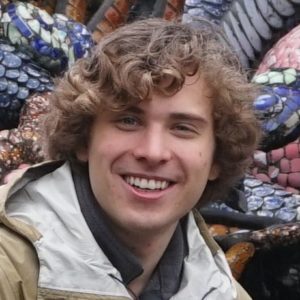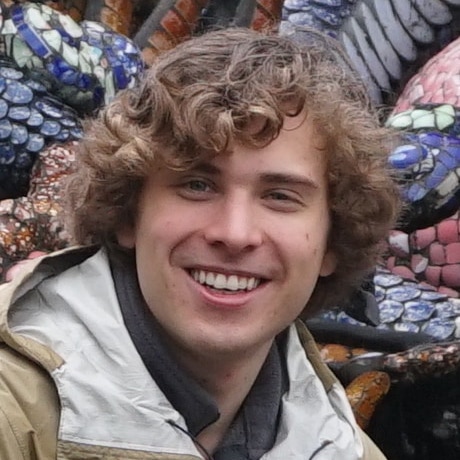 Alec Arshavsky
Co-founder, Vice President
Born to Russian immigrants in Boston, MA, Alec has been an integral part of Worldchangers Organization since it was first conceived. He has a degree in electrical engineering from Stanford University and is focused on applying technology to a heart-centered paradigm shift for planet Earth. In high school, Alec created an algorithm that automates part of the corneal transplantation procedure, which saves the eyesight of countless individuals every year. As a result, he became a 2014 finalist for the Intel Science Talent Search competition, had a minor planet named in his honor, and traveled to the White House to meet with President Obama.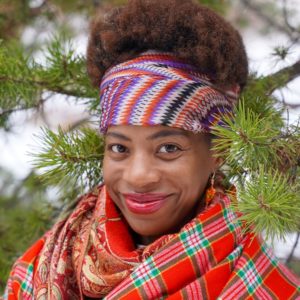 Naku Anu
Uganda Projects Co-Founder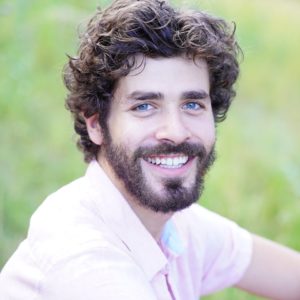 Sam Newman
Grant-writer, Treasurer
Born to a Jewish family in Upstate New York, Sam Newman-Plotnick holds a degree in labor relations from Cornell University and is thrilled to be collaborating with Worldchangers Organization. Despite his academic training and his intellectual background, Sam has come to value unlearning and deprogramming above the dominant paradigm of conventional scholarship. Most of all, Sam is grateful to the Worldchangers movement for providing him with opportunities to study sacred music, ancient practices, healing arts, and especially his own Abrahamic roots — via the mystical teachings of Sufism and Kabbalah. Considering his passion for supporting the movement and his background experience with grassroots fundraising initiatives, Sam was elected to serve as the grant writer for Worldchangers-related projects.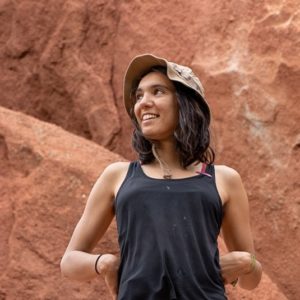 Ashke Zinctala
Administrative Manager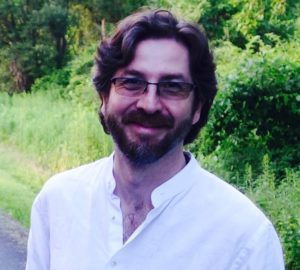 Pir Netanel Miles-Yepez
Advisor, HeartFire Co-founder
Netanel Miles-Yépez is an artist, philosopher, religion scholar, and spiritual teacher. Deeply involved in ecumenical dialogue for many years, he is considered a leading thinker in the InterSpiritual and New Monasticism movements. Born into a Mexican-American family, in his late teens, Netanel discovered his family's hidden Jewish roots and began to explore Judaism and other religions. After studying at Michigan State University, he moved to Boulder, Colorado to study with the innovative Hasidic master and pioneer in ecumenical dialogue, Rabbi Zalman Schachter-Shalomi, founder of the Jewish Renewal movement. In 2004, he and Schachter-Shalomi co-founded the Sufi-Hasidic Inayati-Maimuni Order. After the passing of Schachter-Shalomi in 2014, Netanel became the Pir of the Inayati-Maimuni lineage. Netanel is also the president of Albion-Andalus Publications, author of many books and two films, co-founder of the Charis Foundation, and teaches in the Department of World Wisdom Traditions at Naropa University.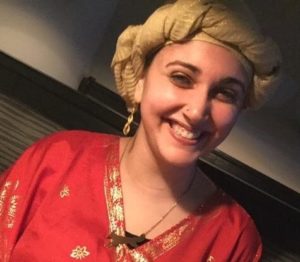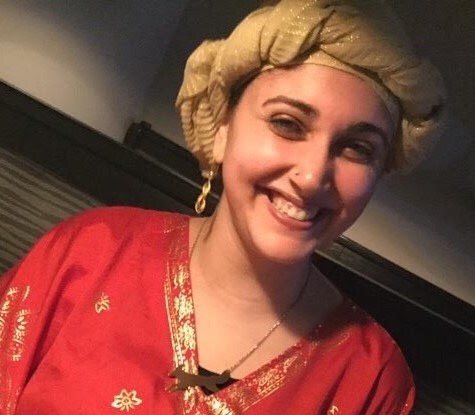 Jamelah Zidan
HeartFire Venue Coordinator
Jamelah Zidan was born in the Bronx to Palestinian immigrants. She studied Childhood Education at Sarah Lawrence and Oxford University and then taught at the Little Red Schoolhouse in New York City. In addition to helping with ticketing and logistics for all HeartFire events, Jamelah is in charge of coordinating venue relations and venue infrastructure for HeartFire NY.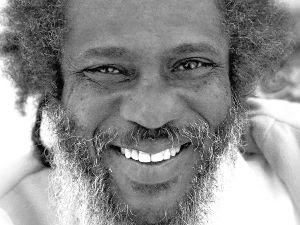 Maestro Manuel Rufino
Elder Advisor & Guide
Maestro Manuel Rufino is a recognized elder in the Taino tradition & World Director of M.A.I.S.C.  He is a spiritual guide, gifted ceremonial leader & teacher of sacred initiatic traditions of the world.  He is also an artist, certified iridologist, naturo – therapist & the visionary guiding the Golden Drum community & many vegetarian restaurants, including the Jungle Cafe, NYC.  Guided by his teacher, Maestro Domingo Dias Porta, Maestro Manuel has been following the trails of indigenous healing arts for over 43 years.  Currently, Maestro Manuel travels around the world sharing initiatic traditions, leading workshops, sweat lodges & healing rituals.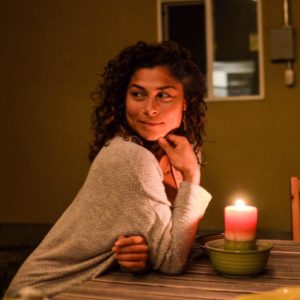 Nirete Llopis
Healer's Village Coordinator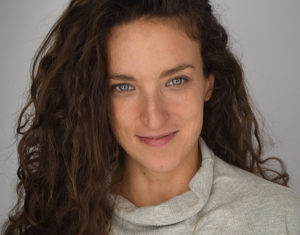 Stephanie Hope
Worldchangers Astrologer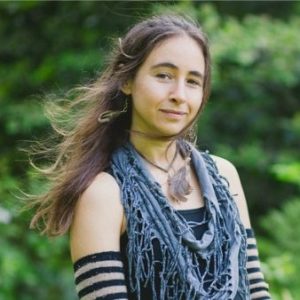 Melita Silberstein
HeartFire CA Talent Coordinator
Melita is a singer/songwriter, folk musician, childrens' performer, and ceremonial song-leader based out of Berkeley, CA. She is the founding member of Octopretzel, a popular Bay Area children's band, and has also recorded and co-produced a number of CDs in the realms of both singer-songwriter folk as well as children's music. Melita has also worked as a music specialist for young children for over 15 years. She currently teaches music classes in an array of Bay Area schools and other venues for families in the Bay Area.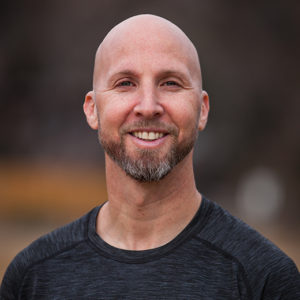 Raj Seymour
HeartFire Festival Partner
  Alice Feldman
HeartFire Festival Advisor
Network of Affiliates
I Am Life
Golden Drum
Sacred Arts Research Foundation
Heart & Mind Festival
Didge Project
Flowering Sun Farms
Peace Temple
The Nest
Galiana Interactive Theater
JetLAG Festival
Albion-Andalus Productions
Inayati-Maimuni Order
Charis Foundation
AYAM Community
Vitti Farms, LLC
Naropa University
Abode of the Message
Advocates of Change
Pejuta Maka
Rainbow Lightning
Mahatma Productions
Paititi Institute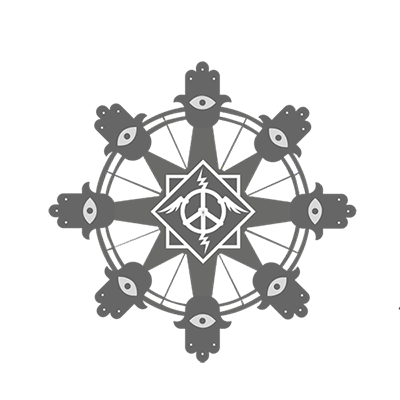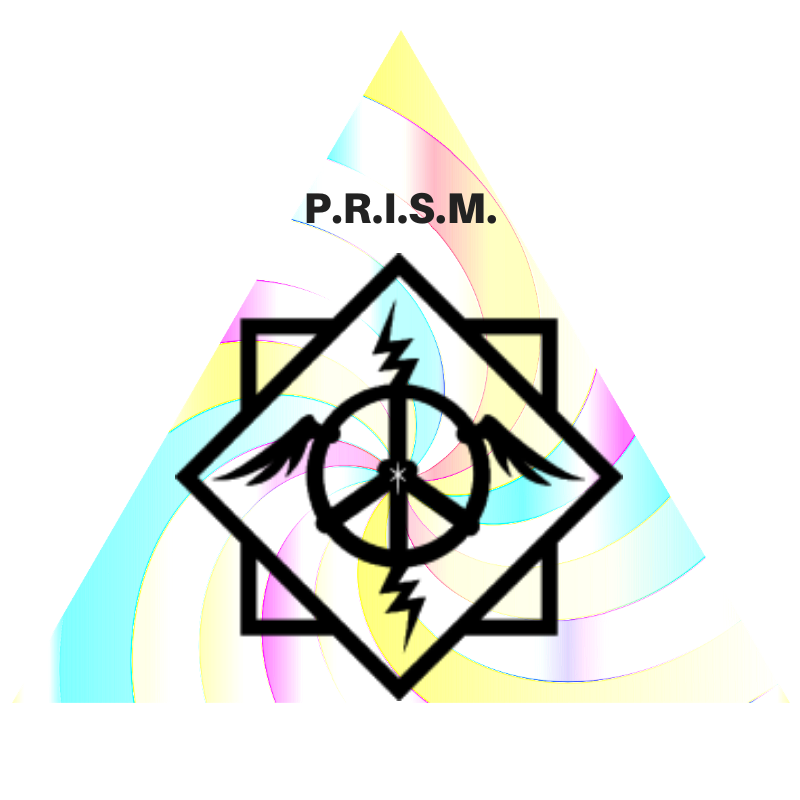 Pilgrimage to Uganda
Vision
Pilgrimage to Uganda is an Eight Limbs initiative of Worldchangers Organization, an interdisciplinary 501(c)3 nonprofit dedicated to inner world peace. Our mission is to receive and share ancestral wisdom, while offering community service, and developing a scalable ten-acre eco-village for liberation, harmony, and abundance.
Reciprocity: Mystic Moose Marketplace
Traditional Indigenous Crafts & Handmade Weavings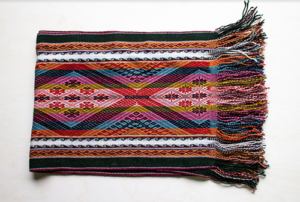 Original Laser-cut Artwork & Custom Designs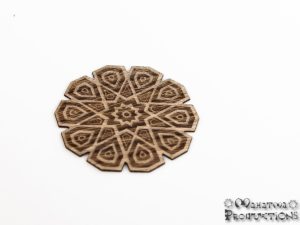 Nonprofit Merchandise, T-shirt Designs & Local Artistry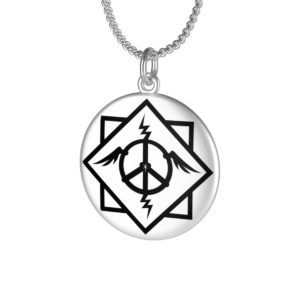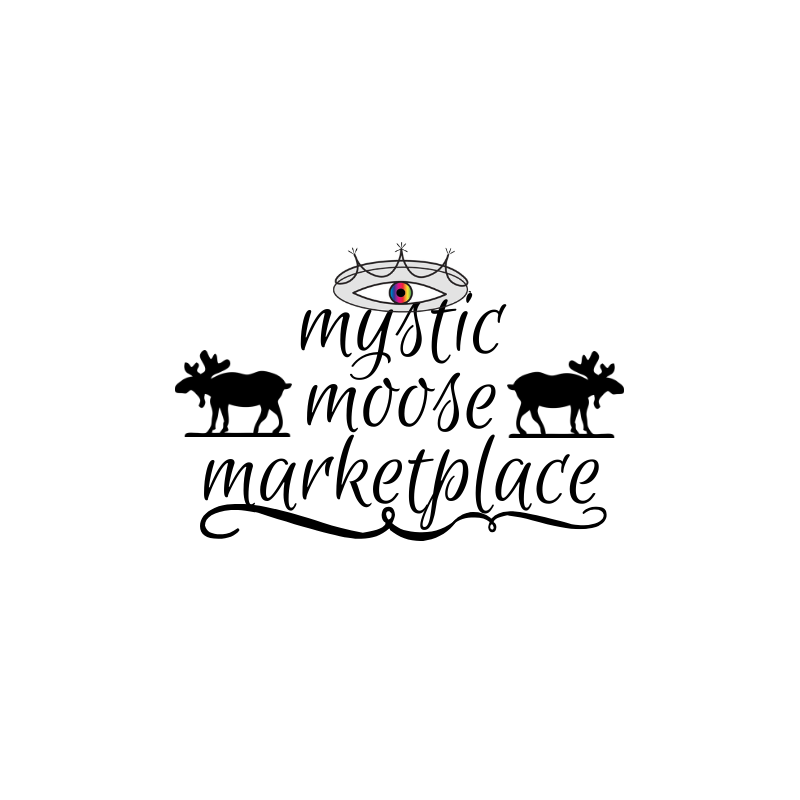 Two Pillars
Global Work for Inner Change
We recognize service to society as a spiritual practice of self-development.
We see proactive engagement in the world of relationship as the most effective transformational path for the current era.
Inner Work for Global Change
We recognize the inner work of consciousness expansion and personal transformation as the best vehicle for global change and world peace.
We dedicate our work to the benefit of all our relations and to the vision of a new, more sustainable and harmonious planetary paradigm.
Let's Stay in Touch
Sign up to receive updates and get involved